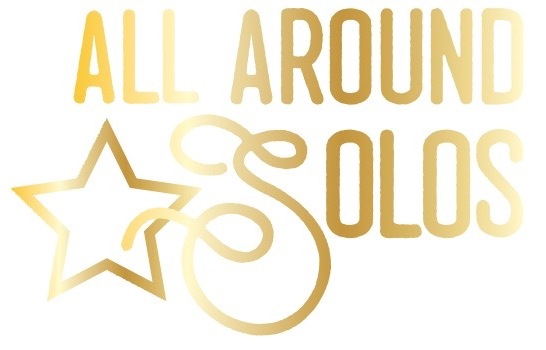 America On Stage presents the most exciting program in competition
2019-20All-Around Solos!
America On Stage continues the most amazing program to clogging!

All-Around Solos are fun, exciting pre-choreographed, inexpensive solos cloggers compete at competition along with teams, freestyle, duets and A Cappella. Solos break down freestyle into different styles of emphasis. All-Around Solos are similar to Freestyle in the dancers compete individually, but each solo is pre-choreographed by America On Stage Staff and everyone in each level competes the same solo on stage. Each solo focuses on different areas. All-Around Solos began in 2005 with 2 solos per level. Since then, we have introduced three additional solos to total 5 All-Around Solos.
Compete them in a new style with 6 on stage at a time at any America On Stage competition.
---
What Makes All-Around Solos so amazing?
All-Around Solos are pre-choreographed - you just teach what is shown you!
All-Around Solos are inexpensive - just the price of one freestyle ($13-$19 depending on competition) to compete as many solos as you want! Compete many times at each event.
Compete in the level you are qualified. You may excel at one and not another. Dancers may be in one level for one solo and another level for another solo. Learn all solos and advance as quickly as you can.
6 dancers on stage at a time - no dancing "all by yourself"!
NEW Awards system - Progress up to be a Pro Solo Master!
Get an All-Around Solo packet - DVD with all Solo choreography and the music to help you teach
5 All-Around Solos in each level
Line
Focuses on Arms, Heads and Hands motions with steps

Show
Focuses on Energy, Showmanship, Jazz, and Hip Hop set to a themed piece of music

Traditional
Focuses on Bi-footed clogging with Clean and Clear Sounds

Percussion
Focuses on Rhythm and Sounds using beats and syncopated steps

Challenge
Focuses on the hardest steps of the specific level and moving in to the easy steps for the next level.
All-Around Solos are similar to Freestyle in the dancers compete individually, but each solo is pre-choreographed by
America On Stage Staff and everyone in each level competes the same solo on stage.
Each solo focuses on different areas. Each year, we introduce three additional solos to last year's two solos.
Come compete the latest!
---
Learn the All-Around Solos in two ways:
1. Schedule an instructor from the All-Around Solo Committee to come out and teach you and your studio an All-Around Solo workshop!
*You get personal instruction, a free All-Around Solo packet, and all your questions answered! You can also hire the instructor to choreograph another dance for your teams. Contact America On Stage and set up a private workshop with one of the Solo Committee instructors and have your entire studio learn all the solos in one day!
2. Come to Autumnfest Solo and Duets competition in November! Solos are taught and competed that very day! Compete your All-Around Solos, freestyle, A Cappella, Duets, and Short Duets without any pressure from teams. Come see this new and exciting style of competition! Click Here!

3. Order your All-Around Solo packet today at www.americaonstage.org or call (801) 224-8334 and begin learning the solos. You can teach your own students. Packet includes 3 DVDs with 30 choreographies, a free music CD, teaching instructions, instructor's license for student packages. Click here to go to ordering page.
There is nothing like this solo program and these DVDs. In addition to learning the solos, you will learn all the latest steps for each level. Instantly, you have your own personal teacher showing you all the latest styles and steps. And the are 30 different solos!
---
Get your All-Around Solo Package!
All-Around Solo Packets cost $139 for all 30 solos, CD, and instructions. After September 30th, they will cost $159. Purchase includes admission to the Director's Retreat in November in Salt Lake City as well! Order them online by clicking here!

Contact the America On Stage Solo Committee for workshops and any questions!
America On Stage (801) 224-8334 or solos@americaonstage.org
---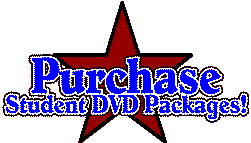 We are offering special "Student Solo Packages"!
Directors who purchase an All-Around Solo Packet will receive a license number their students can use to purchase one level's solos on DVD.
Student Solo Packages will cost just $20, and student's can order as many as they want.
You must have your director's license number to purchase the Student Solo package. Otherwise, anyone is available to purchase the entire packet.
Purchase by clicking here!
We hope this helps each studio to succeed in teaching the solos!
All-Around Solo DVDs and CDs may not be copied, reproduced, sold, or distributed without written permission from America On Stage. Directors may not make copies of the DVD for students, parents, or other directors.
---
What are the awards for All-Around Solos?
Each Dancer receives either a 1st, 2nd or 3rd place pin to place on their medals.
MASTER SOLOIST! Become One.
Dancers who win 1st place in each of the Solos will be declared a Master Soloist.
Special Master Solo Pins are awarded in the Overall Awards Ceremony.

When do I move up to the next All-Around Solo level?
After winning twice in a certain solo, dancers may move up to the next level's solo. Dancers may be in different levels for different solos.

How are they competed on Stage?
All-Around Solos are competed in 6 lines in Novice - Beginning, 8 lines in Intermediate - Advanced levels and 4 lines for Championship and Pro levels.
Each Judge will score 2 lines in Novice - Advanced. 2 judges will score each line in Championship and Pro. See the Question and answer page for more details
---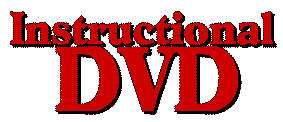 Get all the information you need with the All-Around Solos Director's Packet.
You get 3 DVDs and a free music CD to tell you everything!
Get all the Solos taught to you on these Instructional DVDs. Each of the 6 levels has five solos and they are taught to you by the best instructors around.
Just play it in any DVD player and learn the solos to teach your students.
Get your All-Around Solo packet including DVDs and CD with instructions and you will also receive a free admission to the Director's Retreat and Workshops in November.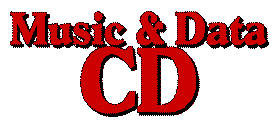 Get the songs for the All-Around Solos on this Free Music CD. Play it in any CD player and you will get the two solo songs recorded in slow and normal speeds. You also get a 3 minute version of each song with 8 count breaks so you can practice the competition exactly as it is run at competitions.
Get instructions as well with the same CD! Just place it in any computer and a questions and answers form as well as instructions for how this new program is run will pop up.
Have some questions, click here for your All-Around Solo Question and Answer.