Registration Fees
Inexpensive fees makes America On Stage events amongst the best!

Clogging/Power Tap Fees
Pre-Registration - Before March 31st $20/event
Mid - Registration - Between April 1 and April 14th $23/event
Late Registration - Between April 15th and April 25th $25/event
Day of the event Registration - $26/event
Pro All-American Pre-Registration

Nationals Ride Passes!
Get discount tickets for all three Saturdays in May whether you compete or not!
Lagoon is OPEN on Friday (5/12) so tickets ARE REQUIRED.
Tickets are also required Saturday (5/13) as the park is open!

Print/Order your Lagoon Passes here
We receive HUGE DISCOUNTS (Almost $30 off the daily price!)
This is your chance to ride Lagoon's rides at the best price!

All Day Ride Tickets
Competitor/Director..........$69.95 + tax
(regularly $97.95)
Family/Friends..........$69.95 + tax
(regularly $97.95)
Admission only
Competitor/Director.........Free with printed competitor pass
Spectator ........................$25.00 /day
No admission charge on Friday.
Rides not open Friday.
Parking..........................$18.00
---
Host Hotel
Comfort Inn
877 N. 400 W.
Layton, UT 84041
801-544-5577
Code: "LAOS"

America On Stage
2nd weekend May 12-13
Reservation Link
---
Event Details
Clog Nationals is sponsored by America On Stage and features all clogging and power tap levels from Novice through Pro. It DOES requires qualifying

Clog Nationals offers National Awards, including all All-American awards!
Dancers have the chance win all national awards. Jr. All-Americans, All-Americans, and All-Star All-Americans will be offered at Clog Nationals.

Clog Nationals is designed to be great competition at a great location! Enjoy the Park while you compete. Clog Nationals is the 2nd of three great weekends of America On Stage's Nationals at Lagoon!

Held at the awesome Lagoon Amusement Park and with all our amazing awards, we offer the greatest clogging and power tap competition in the world!
---
Programs/ Schedules
Know the minute you are going to be on stage with the America On Stage Online Programs!
2023 Estimated Schedule
(Updated September 1, 2023)
This estimated schedule shows an estimated schedule of times we assume
Updated Competition Schedule
(Update April 4, 2023)
Adjusted schedule from initial registration
Director's Packet
(Updates April 4, 2023)
This packet includes all the updated info you need.
Schedules, location, awards info
2nd Updated Competition Schedule
(Updates April 18, 2023)
Further adjusted schedule from further registration
Final Programs
Notice the Lagoon Parking Lot opening times
Friday Parking Opens at 10:30 am
Friday Park gates open at 10:30 am

Saturday Parking Opens at 7:30 am
Saturday Park gates open at 8:00 am
Plan accordingly

Final Program
(Posts online April 27, 2023)
Full Program listed in time order
Dancer's Personal Program
Your personal program showing just your times
Director's Program
Your personal studio program showing just your dancer's times
---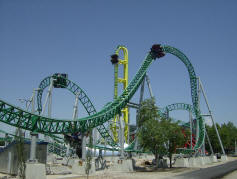 Come Play at Lagoon!!!!
End your competition season the BEST way. Compete and Play at Lagoon!
Utah's Premiere Amusement Park features Roller Coaster both large and small, games, rides, kiddie land, food, games and so much more!
Get our America On Stage's Discounted Admission Ticket and after you've danced, ride all the rides all day! It's a competition like nothing you've ever done.
This is the best of the best.
And it's all here at America On Stage's Nationals at Lagoon!
Location
Lagoon Amusement Park
375 North Lagoon Drive
Farmington, Utah 84025

(801) 451-8000
Upload your competition music!
Upload your solo, duo and team music!
---
Age Division and Overall winners!
See all your Results and the Overall Winners in each level
Reigning All-Americans
The top winners in each level!
All-American History
See your personal All-American History
Reigning MVP National Champions
The Best of the Best!
SUPERStars
See Today's SUPERStars and the Current SUPERstar Rankings
Director of the Year rankings
See where your studio ranks among all studios rankings
Hall of Fame members
America On Stage's Hall of Fame
Thank you for coming!
See you next year!
---
Pictures!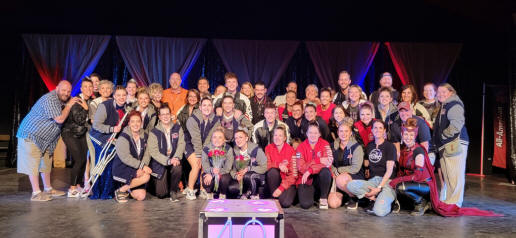 See all the great pictures of from the event!