What's NEW in 2022 for
Jazz, Hip Hop, Lyrical, Contemporary and Tap
at America On Stage?
We are BACK DANCING at competition!
Our facilities have arranged with us to do competitions as we normally do, with competition able to run as designed and we are so excited!

NEW SCHEDULING Options for Directors!
This is the latest and newest way we want to make competition even better for you!

We are able to offer you THREE exciting options for how you want to run competition to make it as great for you as possible.

1. Standard Competition Categories
Compete in each level as we normally have. Entries compete in each level as we normally have.
Dancers compete in their normal competition categories with all the other dancers.

2. Combined Studio Blocks
Compete all your entries in a Combined Studio Block. You compete all your entries with one or
two studios. Compete all your entries quickly and excitingly.
Dancers compete in quick amount of time with another studio.

3. HYBRID Schedule
The best of both styles of competition. Higher levels compete in standard competition categories.
Lower levels compete in combined studio blocks. Your lower levels compete quickly with another
studio and need not be at the event all day. Your Higher levels compete in competition categories
against other studios.
The best of both worlds! Upper Level dancers compete in their normal competition categories.
Lower Level dancers are able to compete quickly and not be at the event all day.

You specify at each event what you want to do for your schedule. It's even more amazing than before.

See more details here.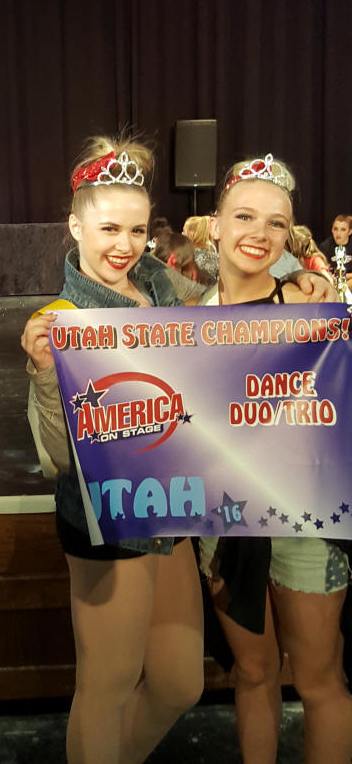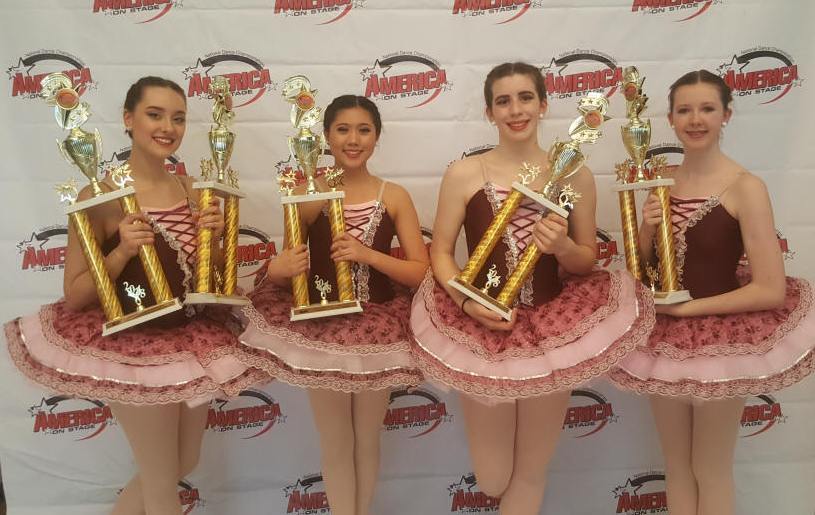 AWARDS CEREMONIES ARE BACK!
We are so excited to be back with our Awards Ceremonies. And let's make them shine even more exciting!

New Recreational Teams Categories
So many studios have Recreational Teams that don't compete, but want a chance to shine without having to be
compared against others in their current dance level. We have a special category at competitions. Teams
can come, perform, and parents can cheer them on loud and excitedly! Rec dancers receive a medallion
and we have SO MUCH FUN! Watch for more information coming!

Director's Competition Hospitality packets at competition
As some facilities no longer allow outside food in their facilities, we are introducing new director's Hospitality Packets.
We do all we can to take care of you.

40th Anniversary Celebration
All year long, we will be celebrating our 40th birthday at America On Stage. Watch for even more fun at competition!

And we are now adding Musical Theater to our competitions!
Singing and theater are soon to grace our stages along with all our dances.
We have SO MUCH FUN coming this year. And we can't wait to see you on stage this year.