---
Online Registration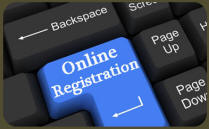 Register Online with our new and easy Online Registration system!

Register Online
Pre-Registration Deadline -
February 6, 2020

Re-Register Dancers

Upload your music

AOS Rules Booklet

---
Contact Us!
Contact us with any questions you have. Email is often quickest.

Competition Promoter
Randy & LaChere Vawdrey
(208) 238-8145
Email Randy & LaChere

Wendy Schild
(208) 390-9008
Email Wendy

Valerie Dansie
(208) 709-1770
Email Valerie

America On Stage
(801) 224-8334
Email AOS

Email is often quickest!
---
Join us online!



"Like" America On Stage on Facebook and follow AOS on Twitter for all the latest information, pictures, results and more!




---
---
Programs/ Schedules
Know the minute you are going to be on stage with the America On Stage Online Programs!

Updated Schedule
(Update Feb 11, 2020)

Director's Packet
(Update Feb. 11, 2020)

Final Programs
(Posts online Feb. 20, 2020)
Final Program
Dancer's Personal Program
Director's Program
---
Location
Mountain View Event Center
(Dance events)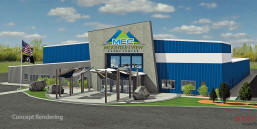 Held at the All-New
Mountain View Events Center in Pocatello.
1567 Way to Grace
Pocatello, ID 83201

This beautiful new building is HUGE!
We will dance on a GYM floor - large enough to fit any team. Lots of practice space and audience area too!
This will be one of our best dance venues!

---------------------
Shoshone Bannock Convention Center
(Clogging/Power Tap events)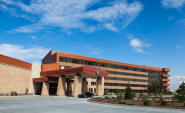 You are going to really love it.
Stay at the hotel with us too!

Held at the beautiful
Chief Events Center at the
Shosone-Bannock Hotel
and Event Center
I-15 Exit 80 Simplot Road
Fort Hall Idaho 83203
Hotel staying information
208-238-4800
Room Code: America On Stage
Rooms $129/night
Must book before Feb 26th
Use the Booking ID "8047"
or America On Stage

(I-15 Exit 80 Fort Hall, ID)
(Just north of Pocatello, ID)
---
Event Details
Idaho State Dance Championships! Jazz, Hip Hop, Lyrical, Contemporary, Cheer, Tap, Clogging and Power Tap are offered!

This event is open to ALL competitors. 2 sets of Overall awards - Overall winners and Idaho State Championships.
Overall winners are eligible to all. Idaho State Championships are open to all residing in Idaho.

The Idaho State Championships is designed to be fun and exciting from games to fantastic competition. The highest level will compete for State Championship titles! All Idaho based teams will be eligible for a State Championship in every category competed.
See the Results page for more information on the winners.

Held at the beautiful Chief Center at the Shoshone-Bannock Hotel just north of Pocatello in Fort Hall and with all our amazing awards, we offer one of the most exciting events in the west!
---
---
Registration Fees
Inexpensive fees and no admission makes America On Stage events amongst the best!

Clogging/Power Tap Fees
Before Feb 6th $16/event
After Feb 6th $19/event
Day of the event $21/event

Dance Fees
Teams
Before Feb 6th $16/event
After Feb 6th $19/event
Day of the event $21/event

Queen Solos
Before Feb 6th $80
After Feb 6th $95

Queen Duos
Before Feb 6th $110
After Feb 6th $125

Queen Trios
Before Feb 6th $140
After Feb 6th $155

Standard Solos
Before Feb 6th $45
After Feb 6th $60

Standard Duos/Trios
Before Feb 6th $55
After Feb 6th $70

Difference between Queen and Standard? Click Here
---
Join us at NATIONALS!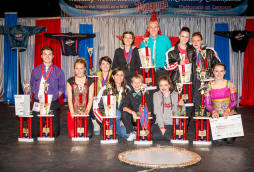 Join us for the
WORLD's LARGEST
Dance and Clogging competition - held in May at Lagoon Amusement Park!

Over 9,000 dancers compete over 3 weekends for National Titles.

Don't miss the fun and excitement of this one of a kind event. It's simply the Best!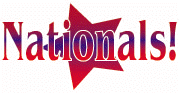 ---
---
Results!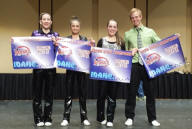 See all the winners!

Age Division,
State Champions and
Overall winners!

SUPERStars
Event SUPERStars and current yearly rankings

Thank you for coming!
See you next year!
---
Pictures!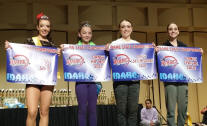 See all the great pictures of from the event!
---
What makes AOS Great?
*
38 years experience
*
Many levels to compete
*
Studio Grants for you!
*
No Admission costs
*
Local events
*
Detailed Program
*
Amazing Awards
*
Every competitor receives an award for each event competed!
*
Special AOS Awards Pins
*
Overall Awards in each level
*
Fast & Friendly events
*
Director friendly
*
So helpful staff
*
No Stress
*
More fun than you should be allowed at competition!
*
and much more...
---